Digitization & Collections Projects
In the museum and archives world, the rush is on to digitize, and everyone is stressed about how they can get into the act. Run to the office store and buy a scanner? Take that point-and-shoot digital camera out of your back pocket and start snapping everything in the collection? Fortunately the stress has been moderated recently thanks to informative sessions at professional conferences. Thankfully the field has arrived at some "best practice" standards for digitizing collections.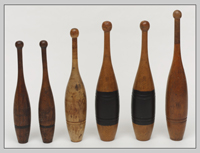 R.W. Bacon has been involved with digital imaging in the graphic design field for over 20 years, and has successfully guided a commercial printing firm and its designers through the confusing maze of imaging technology. However, achieving great scans for books, magazines, and advertisements is a world removed from scanning photos or documents for archival purposes. In an effort to stay up-to-date with "best practices" in the field, in 2008 Bacon attended the three-day seminar, "Digitizing Historical Collections," presented by the Collaborative Digitization Project in conjunction with the American Association for State and Local History. This seminar covered not only the technical specifications of scanning and digital photography, but also project management and compilation of metadata.
In 2008 R.W. Bacon was engaged in a start-up collections care and digitization project, which, in retrospect, amounted to an ideal case study of how such an undertaking can work --- with proper training and leadership --- using a team of non-professional volunteers. Read about the project in the sidebar at the right.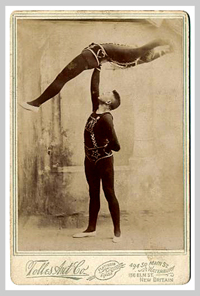 R.W. Bacon brings to your digitization project the knowledge of a graphic arts imaging professional and the background, training, and sensitivity of a museum professional and cultural heritage preservation specialist.
But talk is cheap! Read about the project detailed in the sidebar at the right. If the scope of that project sounds like the situation facing your museum, then don't hesitate to call or e-mail with any questions. I would be happy to meet with you to discuss your project. --- R.W. Bacon
For those interested in the finer points
of digitization & collections ...